Vibe Group engineering and design office
Vibe Group is a fast-developing company in the field of structural engineering. By putting creativity and constant strive for perfection first, we have proven ourselves as leaders in our area of expertise. Our team of highly motivated professionals aspire to provide our clients with high quality full-range engineering services.
By choosing to work with our team, you can achieve your vision without compromising on practicality, safety and efficiency.
Services
Vibe Group Ltd. provides structural engineering services for a variety of construction fields - residential, commercial and industrial developments among others.
Structural Design
Structural design according to the latest European and American Structural Codes: Reinforced Concrete Structures, Post-Tensioned Reinforced Concrete Structures, Steel Structures, Composite Structures, Wooden Structures.
FEM Modeling And Analysis
Тhe finite element method (FEM) is a powerful technique originally developed for numerical solution of complex problems in structural mechanics, and it remains the method of choice for complex systems. By using the latest FEM software products we can provide reliable and economical design solutions even for the most complex structural shapes.
BIM-Building Information Modeling
BIM (Building Information Modeling) is an intelligent 3D model-based process that gives architecture, engineering, and construction (AEC) professionals the insight and tools to more efficiently plan, design, construct, and manage buildings and infrastructure.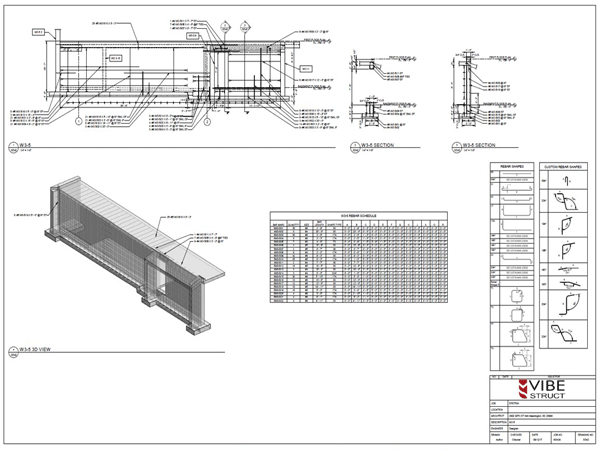 3D REINFORCEMENT SHOP DRAWINGS
Modeling the reinforcement in 3D is a premise for more accurate and more efficient clash detection. Potential problems thus get easily localised and eliminated before going on site. The easy extraction of bending schedules that can be fed directly into the bending machines, without the need for operator input, speed up the construction process significantly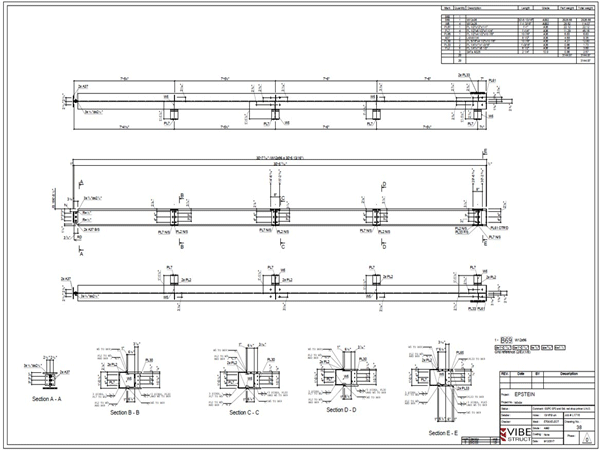 Steel Shop Drawings
The use of 3D models with high level of detail (LOD) is a premise for a fast extraction of accurate and detailed fabrication drawings for steel structures. The optional NC files export, which can be used by CNC machine tools, as well as by MIS and ERP software solutions speeds up the fabrication process significantly. Go straight to production just days after the construction documentation is complete by developing shop drawings simultaneously.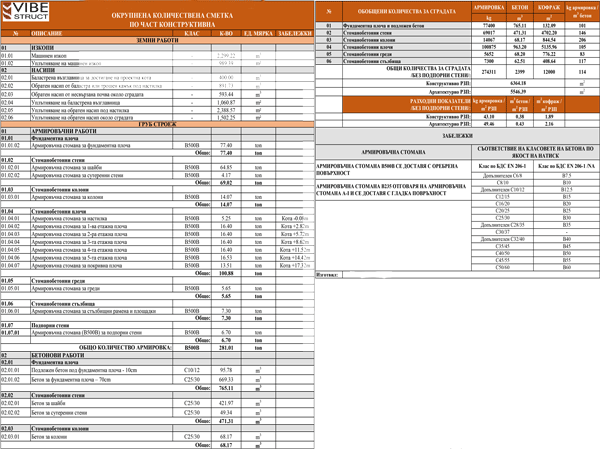 Quantity Estimation
Every construction project has its unique set of variables, ranging from the specifics of the site and the building design to how tight the labor market is at the time and the place you need them. We use advanced estimation techniques and strict quality control so we can provide a clear and accurate forecast of the building project cost and its construction timeline.
Featured project
We are constantly busy on new and exciting projects. Here's a quick glimpse of some of our recent works.
Building Parameters:
Height: 58m (190ft)
Dimensions in Plan: 70m x 35m (230ft x 115ft)
Gross Area: 26 000m2 (280 000ft2)
Structural Concept:
Thin Mat Slab with drop caps under columns and walls
Concrete Shear Walls and Concrete Columns
Post-Tensioned Concrete Slabs
Building Parameters:
Height: 77m (255ft)
Storeys: 22
Dimensions in Plan: 60m х 55m (200ft x 180ft)
Gross Area: 26 300m2 (285 000ft2)
Structural Concept:
Concrete Drilled Shafts Foundation System
Reinforced Concrete Walls for Lateral Loads
Concrete Slabs on Metal Decks, Flat Slabs, Composite Beams
About us
Based in Sofia, Bulgaria, Vibe Group provides Structural Engnineering services for a variety of construction fields - residential, commercial and industrial developments. Our portfolio includes projects in the USA, Europe, Australia, Middle East and Africa.